Hey guys! I never have a good post on Fridays usually. Is it the excitement of the weekend and lots of time for crafting? Is it just that I run out of steam by today? So, my feeble brain came up with an idea for Friday, "A Week In Review". My Friday post will recap the week, faves from my linky parties, cool stuff I found on the web, and possibly nonsensical ramblings that might just make ya laugh a little!
Don't forget to check out my daily book giveaway through next Wednesday in honor of the occasion. Come back daily to enter to win a great decorating or home improvement book!
I also got to host the "TUTE" at Cheri's!
(made ya laugh right?)
My faves from Shop the House Sunday...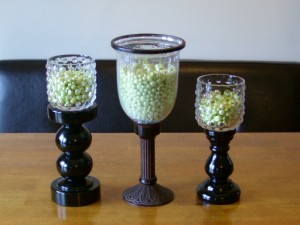 And from Trash Pickin Thursday...
Can't wait to see it all purdied up!
Have a great weekend everyone!