In celebration of hitting (and surpassing!) 200 followers, I will be giving away a book a day through next Wednesday!
For those of you who follow me regularly, you know I have an obsession for decorating, crafting & organizing books.
Each day, I will be giving away one of my favorite books (I will choose the daily winner randomly each night at 11:00 pm)

You have 2 opportunities to win each day!
1. Become a follower of Finesse Your Nest and leave a comment (or if you are already a follower, just leave a comment.)
2. Post about this giveaway on your blog and leave a comment here letting me know.
BE SURE TO COME BACK AND ENTER EACH DAY FOR THAT DAY'S BOOK!!!
If you are the daily winner, be sure I have access to your email so I can notify you!
Here is Monday's FREE BOOK!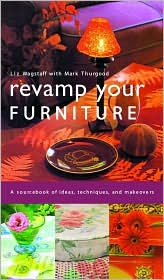 This practical and inventive book teaches readers how to transform flat pack furniture and thrift shop finds into unique and stylish items. With over 30 projects and easy-to-follow, recipe-style instructions, the book highlights the preparation and techniques needed to update any furniture.
GOOD LUCK EVERYONE!